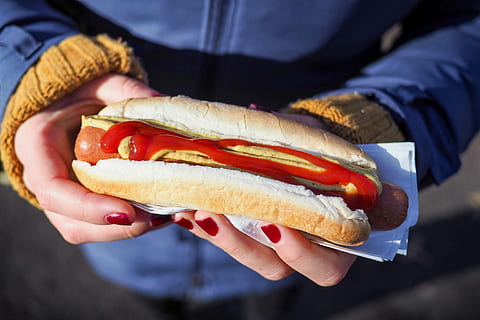 I love hot dogs, and this has always been my happy food. My daughter also has one for lunch on any given week; it's our love. Our love for hot dog goes back many years ago, she is still just a tween, but I sometimes feel like she has an old soul.
I call hot dogs our happy quick meal. It is genuinely a common denominator every time we think of a quick snack/lunch.  We have had the opportunity to live in three different geographical locations. Still, we remain very close to this food, despite where ever we go. My memories of us having this are with laughter and fun.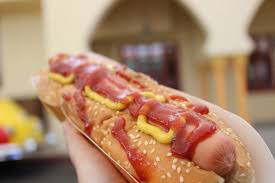 There is something I begin to observe like most of us has I grow younger and my daughter older, yes I said it. My taste in food has shifted so much more. What this I don't know, but I seldom recall what mild meals are these days. I am so much more into a spicy cuisine. My baby girl hates spice; anything spicy creates such a fuss.
I tiptoe around cooking some of our favorite meals with my preferred seasonings and go with the safe ones. However, with hot dogs, there are no seasonings, just must add favorites, e.g., ketchup, relish, mustard, mayo for her, which I hate mayo on a dog. So yes, this meal does require a small process for us; yes, it is a meal, depends on who you ask.
Recently I made a bad mistake with our meal. I forgot to inform my child which of the hot dogs was prep for her meal. She was not happy on the first bite, and I knew that because of the noise that came with what was usually a giggle at the start of our fun meal. "Mom, why do you make me and the hot dog cry?" I was shocked, a hot dog crying? Ughh
Yes, you did. I recall hearing. That day was the first time all that I knew that my daughter associated hot dogs with happiness, and her eyes watering would be the ultimate betrayal. She gave a lecture on "why a hot dog should not cry," very informative, I must add. So, no more hot sauce on my dogs will just lay around. You see, what I have observed from this experience is that our children grow up so fast. We have to be very mindful of how we alter their images of positive experiences. What's your fun story with or about your family, share, share?